For a jacket to have the perfect fit you need to wear the right bra. It is a known fact that 8 out of 10 women wear the wrong size or style bra.? Wearing the right style bra can give you a natural lift, make your torso look slimmer and most importantly your jacket will fit properly, all? helping you to leave the right impression, look professional and be noticed and remembered.? Since here we are talking about job interviews, we are assuming that you are either wearing a shirt or a knit top under the interview suit jacket. However, you can buy lingerie and bras in the UK here on this site.
There are few points to remember:
Under a white shirt it is best to wear a nude bra and not a white bra as white shows under white.
Wear a seamless, underwire molded bra
Do not wear a soft cup ( without underwire) bra as there is not enough support to give you the right shape.
A seamless underwire molded bra is best both for under a shirt or a knit top as you want a smooth and professional look. Let us answer your bra questions or if you have any of these bras and would like to make a comment by all means.
We recommend the Le Mystere Tisha Bra for women sizes 30C- 38DD, The Le Mystere Dream tisha Bra for full chested women and the Dream Tisha Bra goes up to size 44 H. If you prefer a plunge bra with a V-neck line, the Le Mystere Gigi Bra for women cup sizes 30C-38DD or Le Mystere Carina Bra which goes up to size 44G. Here are some images of these bras.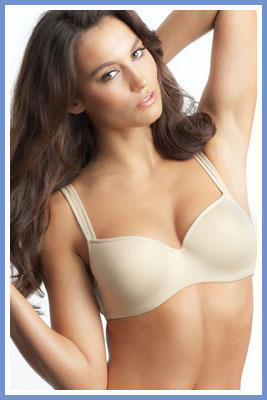 Le Mystere Tisha Bra
Here is a picture of Le Mystere Dream Tisha Bra: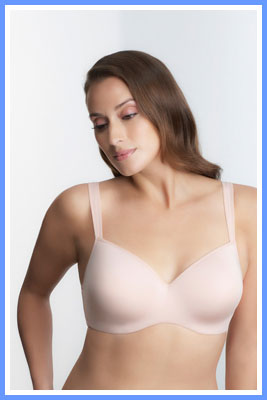 Le Mystere Dream Tisha Full Figure Bra 9955
This is the Le Mystere Gig Bra: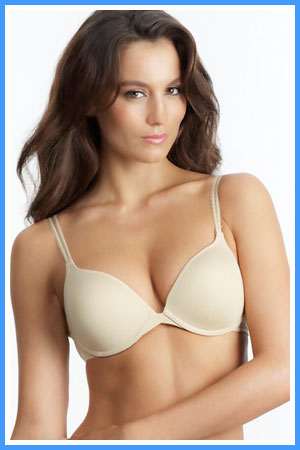 Le Mystere Gigi Bra 2215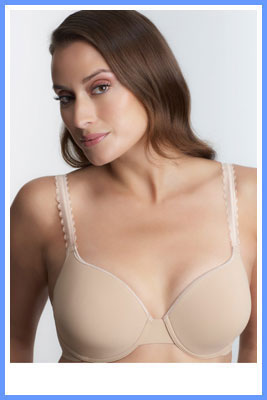 Le Mystere Carina Bra 9155