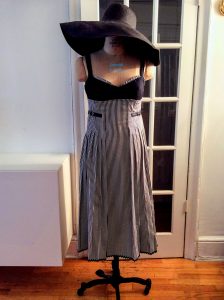 Tribute to Henri Bendel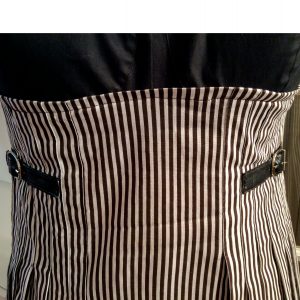 I can't say enough about how much we miss Henri Bendel in New York and No doubt all over the United States.
Henri Bendel was truly part of New York Women's identity. We all loved going into the Beautiful Flagship store on 5th Ave and look at all the new merchandise. My favorite was the Brown and White travel merchandise and the Key chains and the Brwon and White Strip trays and houseware.
I will miss the store events, beautiful windows and off course Izak's Bendel girl illustrations.
here is a tribute to the beloved brand "Henri Bendel" with all my favorite details such as the built in bra, the pleats shaping the fit, leather element and the long romantic silhouette for summer.
#jamak #bendelgirl #bendellove #henribendel #bluesuitsdress #summerdress #dresswithbuiltinbra #jamakkhazradesigns #brownandwhitestipes